Help Each Other Grow | Awesome Relationships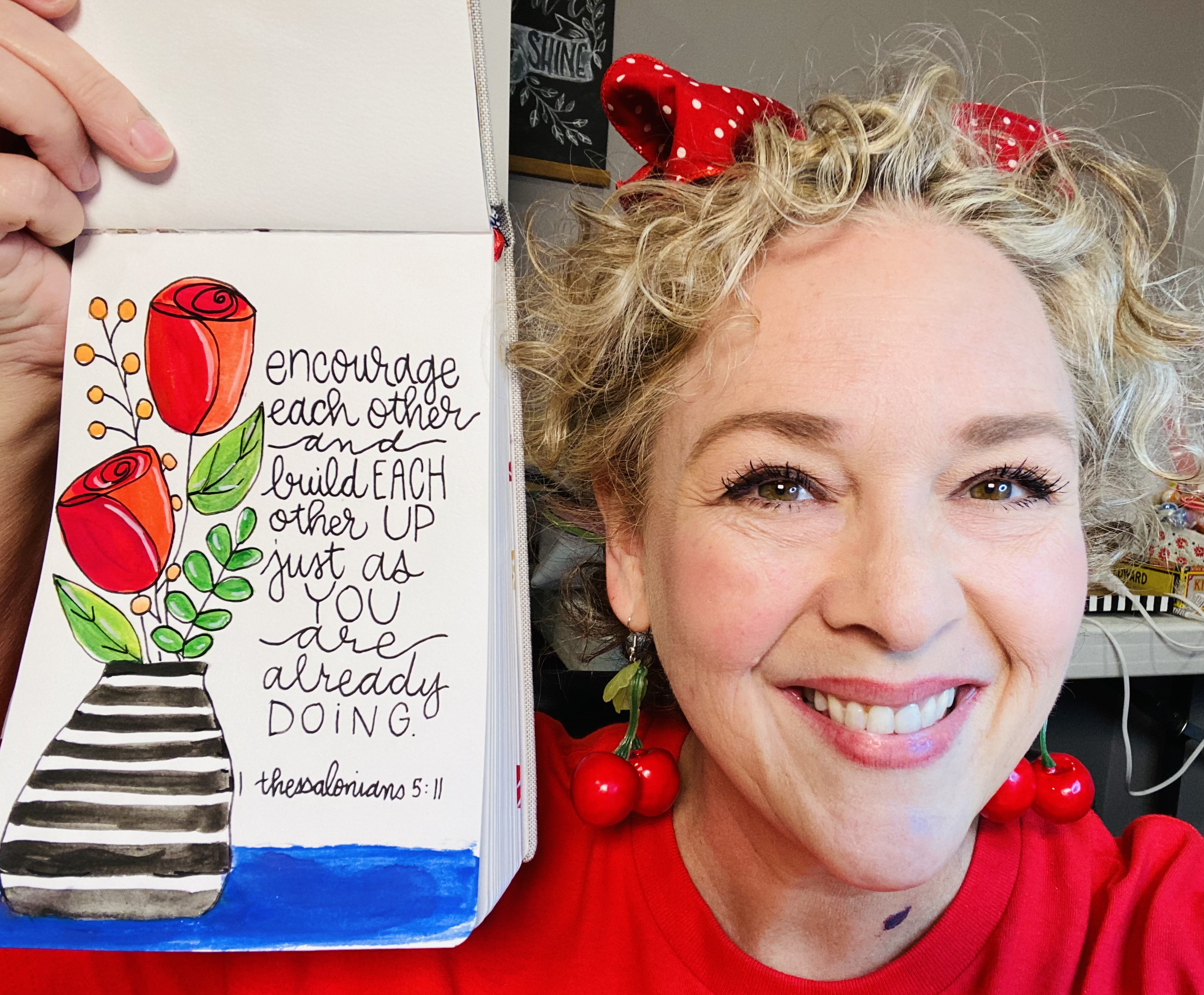 This week we talked about how to help each other grow in positive ways. Two ways to do that are by the example we set, and by the words we speak. Two ways that don't help are by criticizing and comparing.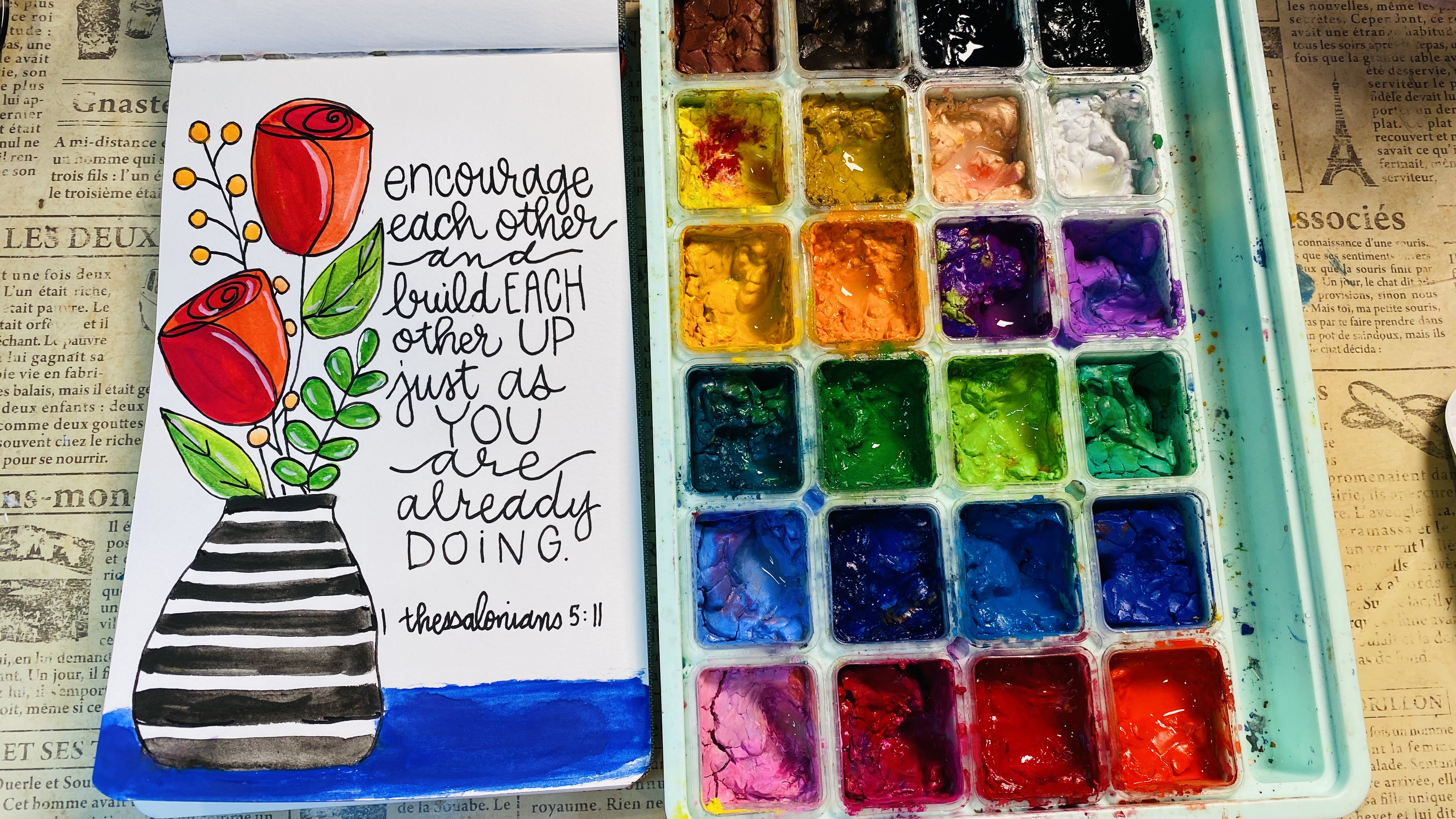 Our art work was centered around 1 Thessalonians 5:11, "Build each other up, just as you are already doing." So remember as we go into the holidays, set an example of loving one another by your words and actions.
Click here to watch the entire Devos and Doodles devotional.
Supplies used (Many of the links on this page are affiliate links):