Learn how to draw your pet on your iPad using the Procreate app!
In this course, I'll show you tips on how to sketch your pet and add fine details to give him or her dimension and character.
Don't have a pet but want to learn how to draw characters like this? I'll provide a photo we can all practice with together. Before you know it, you might be taking orders or making these for gifts!
*Shine Bright Lettering Tribe Members are free inside of your private Facebook group ☺
Sign Me Up!
Capture a photo of your pet with good lighting to get the best results.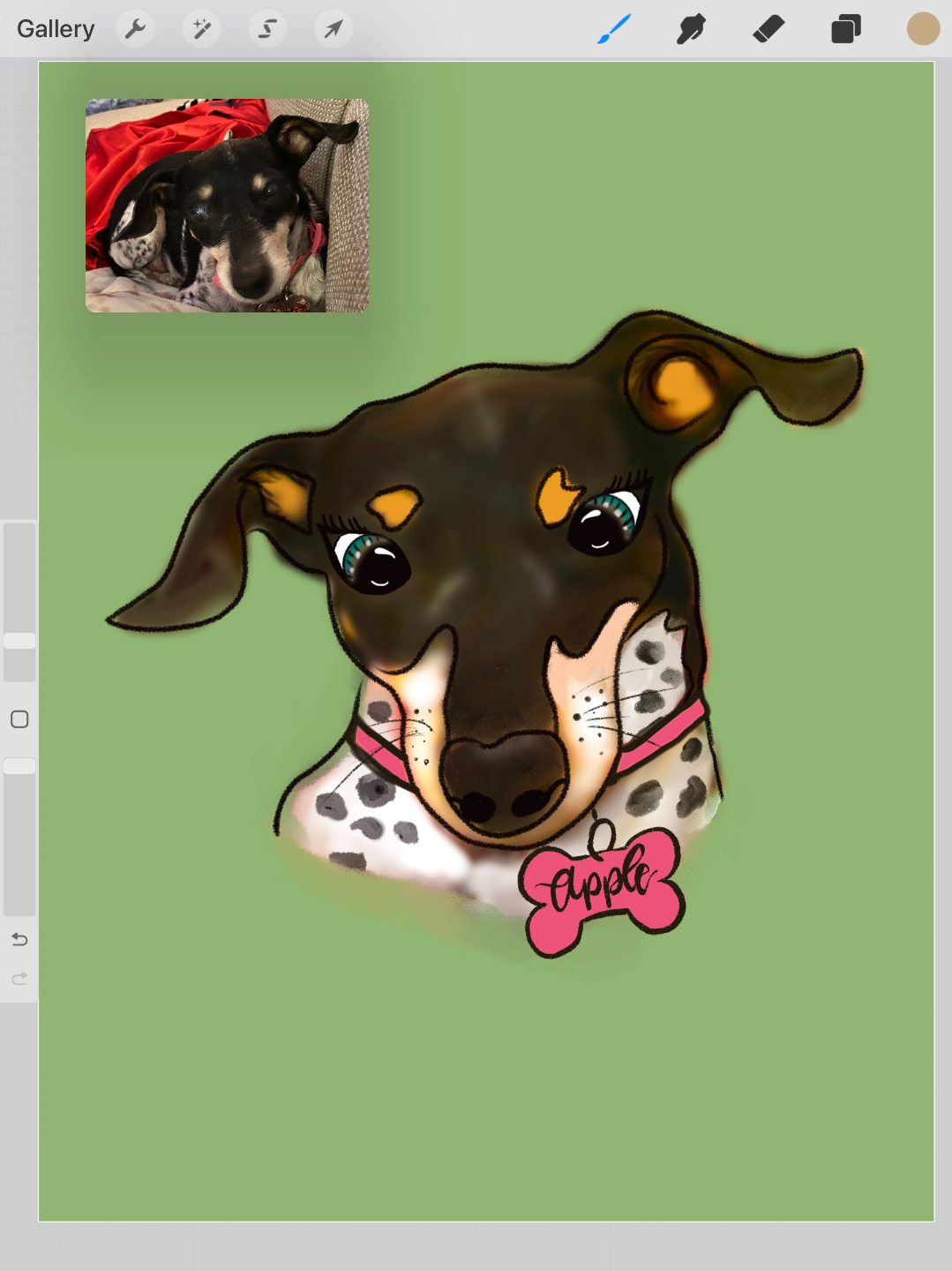 Be sure you get a clear up close shot of your pet's face.
(See example of Apple's photo.)
I know you've got questions, so here are some answers!
What if I'm a member? Do I have to pay?
What if I have a question that's not answered here?
Course will be available to access for one year after purchase.
Shine Bright members have lifetime access!
© Create with Christie 2023